Agamyst RE Texture Pack (1.20, 1.19) - Minecraft PE/Bedrock Mods
Tired of looking at the same blocky Minecraft textures for your tools? Try the Agamyst RE texture pack mcpe and give every single tool's texture a fully upgraded revamp!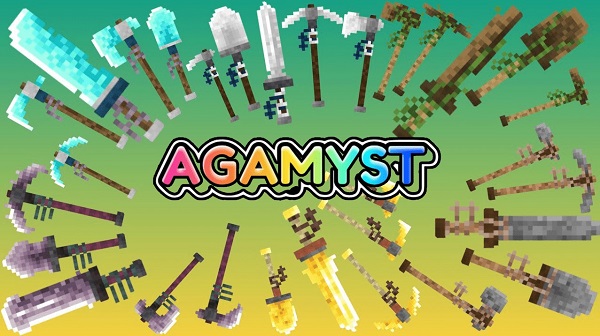 Agamyst RE Texture Pack Minecraft PE
Minecraft has received various visual updates over the years and when compared, looks drastically different. These changes were also very slight and gradual leading to the players completely overlooking them. However, these visual updates were limited to block and environment textures.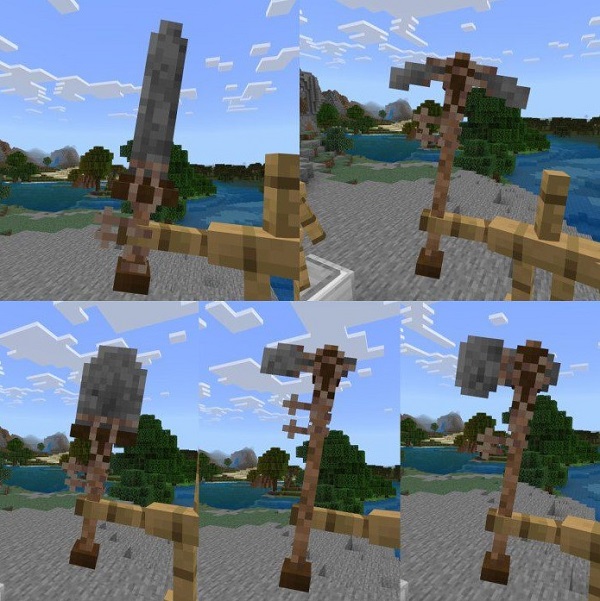 Some items have received new icon textures and in-hand ones, but when it comes to the tools in Minecraft, it almost seems like they have been the same since day 1! They have the same blocky texture, the pickaxe, the sword, the bow, etc. All tools and weapons have the same old texture.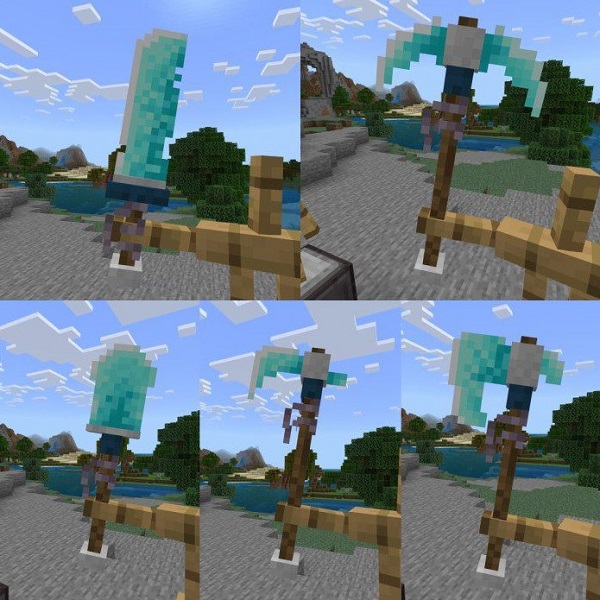 Thankfully, we can use texture packs to change the game visually, and Agamyst RE texture pack mcpe is the best one in the market for new tool/weapon textures! Your Minecraft experience will feel fresh, and your drive to play the game will be renewed.
Given below are all the new changes that the Agamyst RE mcpe texture pack brings to the game.
All tools and weapons get a new and improved set of textures.
Both the item icon in the inventory and in hand textures receive a revamp.
Each material has a different set of textures for its respective tools. For example, the wooden tools will have vines growing along their length, while the iron tools will have some dark spots to depict oxidization and rusting.
These new textures make them seem more realistic but not too far away from Minecraft's art style.
The tools do not look alien but resonate with the blocky essence of the game.
All tool textures have also been made to look more 3D to make the game feel more alluring.
Conclusion
Embark on your journey into the world of Minecraft with the Agamyst RE Minecraft pe texture pack. Take your mining and crafting experience to new heights. Download now for free and enjoy!