Chill Voxel
If you are in need of a good Minecraft bedrock shaders pack, Chill Voxel mcpe is easily one of the best options in the market. With lots of new and improved textures and lighting, you will get addicted to using the Chill Volex pe shaders pack whenever you play Minecraft!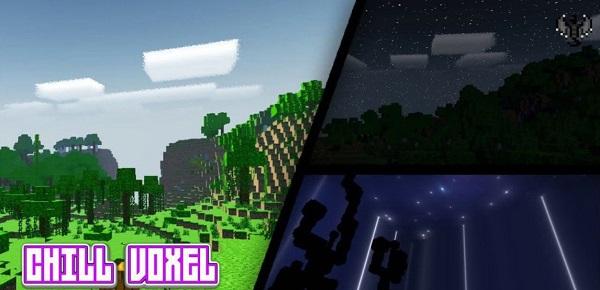 Chill Volex Shader Pack Minecraft
Minecraft has received many updates to its textures over the years. When you compare it to the previous versions, you can notice a drastic change in the game's visuals. It has retained the blocky and pixelated theme. Despite this, if you have been around in the Minecraft community for a while, you have most likely noticed that playing Minecraft is becoming more jarring. This is simply because we are getting used to video games with high-quality graphics and dynamic lighting.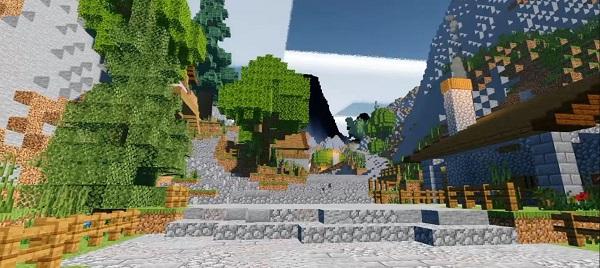 But what if you could play Minecraft with a whole new set of dynamic textures? Chill Volex shaders mcpe is the perfect pack for you. Once something only Minecraft Java Edition players could utilize, shader packs are now also available for bedrock players. The Chill Volex Minecraft shaders pack will improve all aspects of your game when it comes to visuals. Your survival world will finally get the dynamic look it so desperately needs!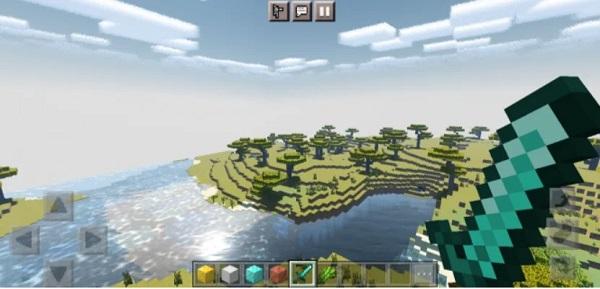 Let's take a look at all the features of the Chill Volex shaders pack.
This shaders pack makes use of a technique called PBR or Physically Based Rendering. This makes your game look far more realistic due to the enhancement in all textures.
Dynamic lighting that interacts with each block and each material in a more physical manner in turn making the game look realistic.
Thick realistic clouds and a new sky texture with dynamic lighting for both the day and night.
Water textures have been completely remade.
The End dimension's sky has been changed and improved drastically.
Conclusion
Your Minecraft experience will be enhanced to levels you had never thought possible! Chill Volex shaders pack will provide new lighting and textures all the while keeping the vanilla Minecraft look and theme in place.
There are still some bugs because this shader is being recreated. May not support GPU Power VR.