Colorful Containers GUI V3
Everyone loves Minecraft's blocky art style and pixelated graphics, but the game UI can get a little bland. Fortunately, with the Colorful Containers GUI texture pack mcpe, the game UI gets the sprinkle of flavor it needs!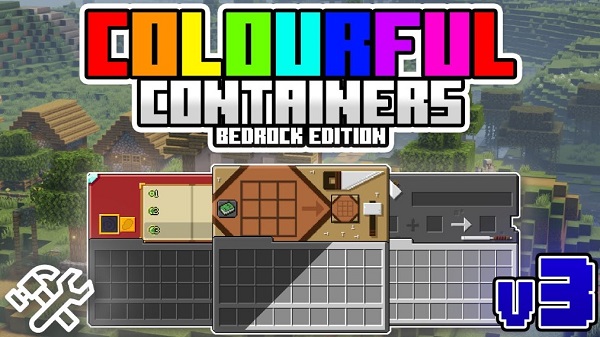 Colorful Containers GUI Texture Pack Minecraft
A game's user interface plays a huge role in its enjoyment. Sometimes, a game can have the fanciest of graphics and gameplay, but the game UI is too boring, leading to a dry and bland feeling when the game is being played. Minecraft is not known for its "fancy" graphics, but instead the opposite, its unique pixelated and blocky graphics. In fact, the player base is quite fond of this art style, but a universal fact about the game is that the game UI is a little too simple.
When looked at competitively, a simple game UI can be the best thing, however, most of Minecraft's player base is filled with casual players. So, today we have for you, the Colorful Containers GUI Minecraft texture pack! You will never have to see the same grey menu of every single interactable block in Minecraft ever again! Experience a brand new and unique menu and UI for each interactable block, and add some flavor to your game! Here is everything the Colorful Containers GUI texture pack has to offer.
New menu and UI of every interactable block in Minecraft such as the furnace, smoker, crafting table, etc.
Each and every one of these blocks will have a unique UI that matches the interactable in question.
Some of them have small animations added as well.
All of them have a colorful and attractive property that makes them fun to use.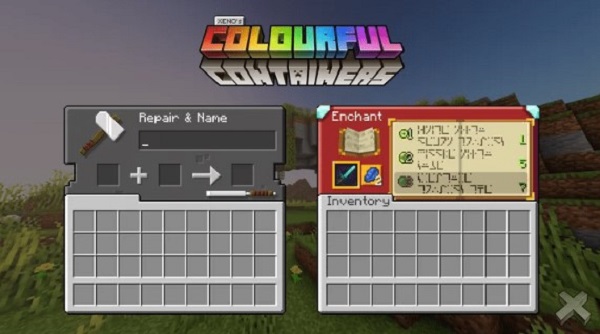 Conclusion
The same grey menu for each interactable is way too simple and bland for us casual players. Download the Colorful Containers GUI pack and experience a unique colorful UI that makes sense! All of the new UI changes have a lot of detail and will make your crafting game a lot better, and most importantly, it will actually be enjoyable rather than being a chore!