Defined PBR
Looking for the best possible texture enhancement shaders pack on the market? Defined PBR shaders mcpe pack is exactly what you need. Make your Minecraft experience as high-quality as possible while still remaining in Vanilla!
Defined PBR Shaders Pack Minecraft
Minecraft's iconic blocky graphics surprisingly have a lot of potential when it comes to its visuals. To a new player, the visuals may seem rather bland and simple, which they are to some extent. Casual players must have noticed that the game is now almost a bother to play at times.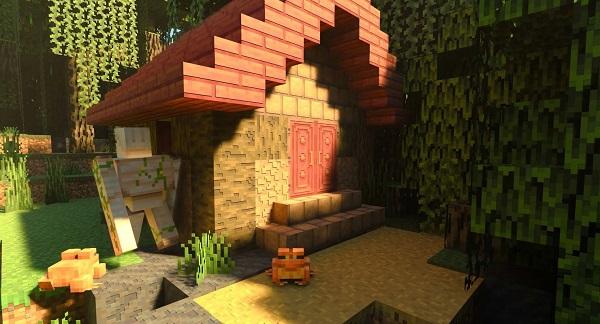 Therefore, to enhance your Minecraft experience, you should somehow enhance your game's visuals since everything looks and feels nicer when you have an aesthetic and dynamic set of textures and lighting to play with. The Defined PBR shaders pack does very effectively.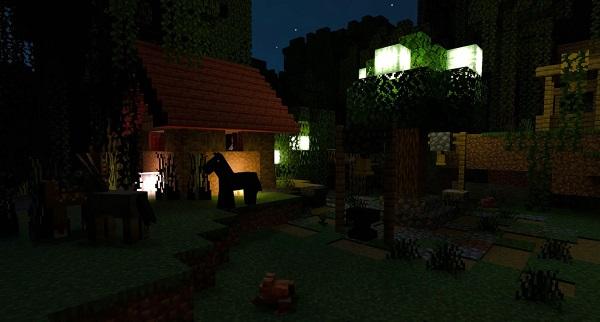 Similar to many other shader packs and as you can probably guess by the name, Defined PBR pe shaders also use PBR or Physically Based Rendering. This is the process that shader packs use to enhance the realism of textures. They change the entire lighting system, to simulate the way light interacts with different blocks in a more physically accurate way. Let's take a look at what the Defined PBR shaders pack has in store for us.
Focuses on making the textures compatible with ray tracing seamlessly.
Removes all bugs related to ray tracing and Minecraft textures.
Improves all textures and makes each material's textures consistent.
New dynamic lighting to simulate the way it interacts with each material and block.
Realistic shadows that add more detail to the game's visuals overall.
Lots of fully new textures including some that have been completely recreated with a better look.
New water textures, making it clear and look more realistic.
Conclusion
Defined PBR shaders Minecraft is one of the most high-quality shader packs in the market. Your game will look completely different. Enhanced in every way from lighting to textures and shadows, your Minecraft experience will be taken to the next level. Visit your world with the Defined PBR shaders pack in Minecraft and experience a completely different world!
You need to configure to work this pack.
game version 1.16.200+ on Windows 10/11.
Intel Core i5/AMD Ryzen 5 or higher.
Graphics card that supports Ray Tracing. Example (Nvidia RTX 2000+ or AMD RX 6000+).
At least 8GB RAM, for better experience need 16GB + or more.