Epic Paladins Addon 1.20 - Minecraft PE/Bedrock Mods
Try 10 brand new armor sets all having unique abilities with the Epic Paladins addon mcpe. New tools, weapons, ores, resources and so much are added to Minecraft, and all of it is Survival-compatible!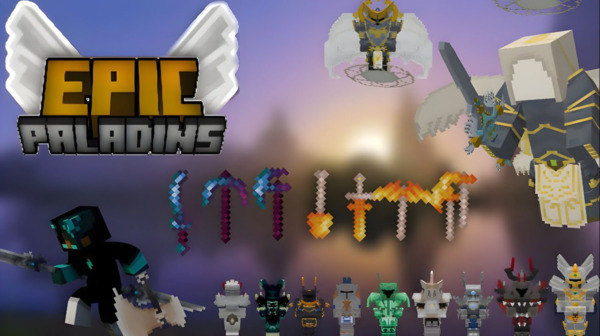 Epic Paladins Addon Minecraft
Throughout the recent Minecraft updates, several resources have been added to the game such as Copper, Amethyst, Sculk, etc. Unfortunately, these new materials are quite useless as you may already know. Other than one or two uses per resource, they all seem to have the all-important "decoration" purposes. Of course, only the builders of Minecraft can appreciate these decoration blocks. For all the other casuals that are interested in actual content, we have for you, the Epic Paladins Minecraft pe addon.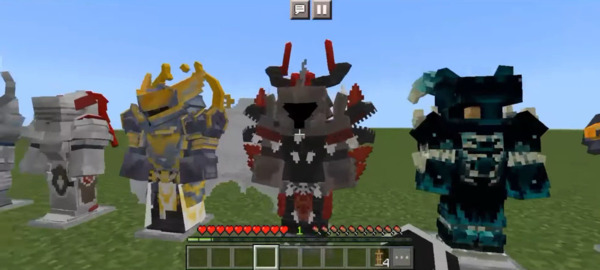 This addon introduces various brand-new ores and this time, their main purpose is to craft armor sets, tools, and weapons instead of being decoration blocks. The content that the Epic Paladins Minecraft PE addon brings is an amalgamation of Vanilla Minecraft resources and the new custom ones. You will need to grind quite a bit for materials in order to craft all the new gear in Survival, but it will be worth the time!
A brief overview of the new content is given below.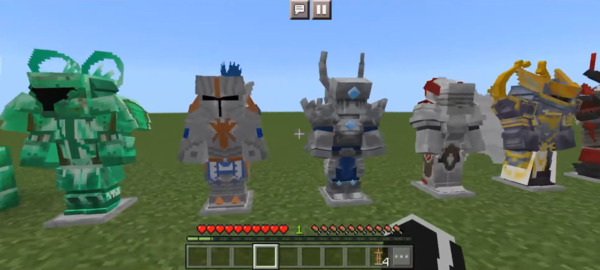 5 new ores are added namely Bloodstone, Arclight, Cryorium, Moonlight, and Jade.
Each of these new ores has its own set of tools that can be crafted in Survival.
Adds new 3D armor sets as well as some new Boss classed mobs like the Arc Angel or the Scorpion.
The new armor sets are far stronger than all the Vanilla armor sets and additionally feature unique abilities and effects upon wearing.
Defeating the new bosses as well as the Wither will be quite an important part of the "grind" required for obtaining the new armor sets.
Conclusion
The Epic Paladins mcpe addon features quite a lot of new content. Since it is completely Survival-compatible, you can have a new task to complete in your world, and it will definitely not be easy! Face off against the powerful new bosses with just as powerful gear and become a true Paladin!
You don't have to enable any Experimental Gameplay.
You can choose between 2 languages in the setting pack: