Goku Addon (1.20, 1.19) MCPE - Bedrock Dragon Ball Mods
Watch the stupidly powerful characters from the DragonBall Super universe face off against each other with the Goku Mincecraft mods pe.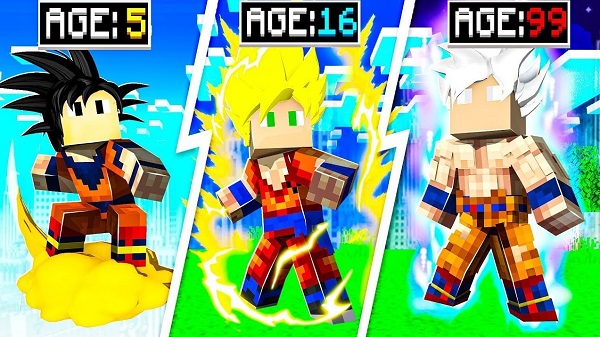 Goku Minecraft PE Addon
Are you sick and tired of beating the only 2 bosses in Minecraft? Try beating the unholy broken and stupidly strong characters from the DragonBall Super universe in Minecraft. If you are a fan of the series, you will really like this one!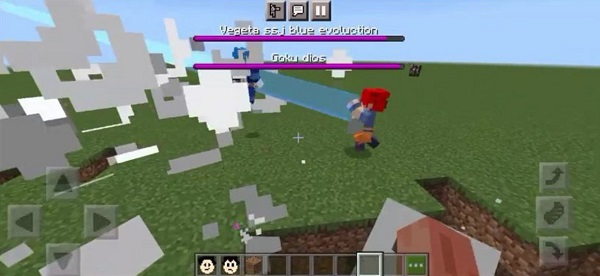 The Goku Minecraft pe addon features quite a few characters along with different damage and HP stats for each one. In case you haven't realized by now, none of the characters are really beatable by the player. Maybe if you are some prodigy at PvE, you might be able to best the first few characters in base forms. But otherwise, all the bosses deal way too much damage.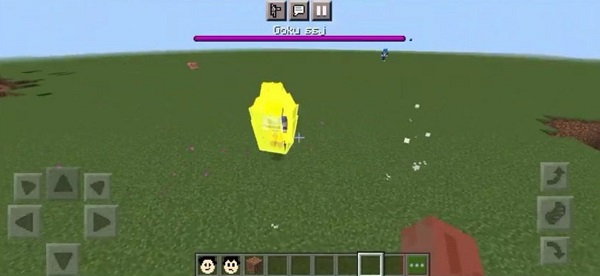 The Goku mcpe addon is mainly intended to be played in creative mode, where you can spawn any of the characters and then watch them fight against one another. Some transformations of Goku and Vegeta are so strong that their attacks can even destroy bedrock. So, testing bosses like Vegeta's god form out in a super flat world would not be recommended as they would just fall into the void again and again.
That being said, let's take a look at what the Goku Minecraft addon has in store for us.
There are 9 different characters from the DragonBall universe added to the game.
Some of these characters have various forms as well, for example Goku, Vegeta, Granolah, etc.
Each form is considered a separate boss, so the total number of bosses added is a lot more.
You can have different forms of the same character fight against one another as well.
Zeno-sama is also added and has infinite damage and HP.
All the bosses have unique textures and models that look very dynamic.
They feature unique attacks with custom animations and sound effects.
Conclusion
In conclusion, the Goku addon is essentially a boss fight simulator where you can choose the characters that will fight each other. The AI of all the bosses is far from simple and features impressive decision making skills during their fights. If you like super strong beings face off against each other, then Goku mcpe addon is definitely your cup of tea!