HD Vanilla
Are you looking for a shaders pack to enhance your Minecraft visual experience? Look no further than the HD Vanilla shaders mcpe. This shaders pack adds countless new textures like a glowing sun and moon, moving clouds, and much more!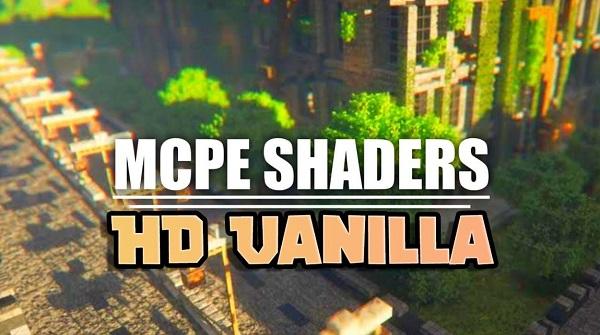 HD Vanilla Shaders Minecraft Pe
Minecraft shaders are a great way to enhance your Minecraft visuals and take your experience to the next level. Shaders add some new animations, improve existing ones, add enhanced textures, etc. All this is to make your game look better visually.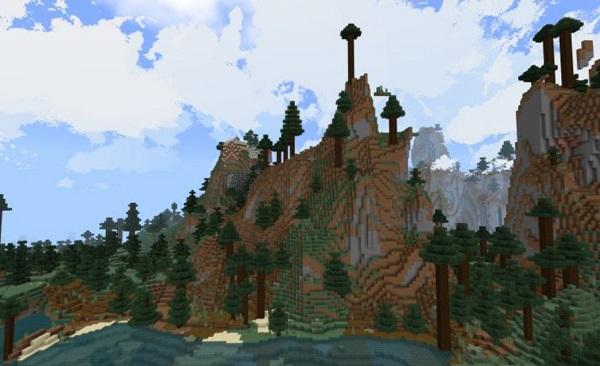 As expected, these shaders require quite a powerful GPU to run smoothly and seamlessly. They also have an impact on your fps, regardless of the capabilities and specifications of your device. However, the HD Vanilla mcpe shaders pack has little to no effect on your overall fps. The HD Vanilla Minecraft shaders pack can also seamlessly be used on virtually any device.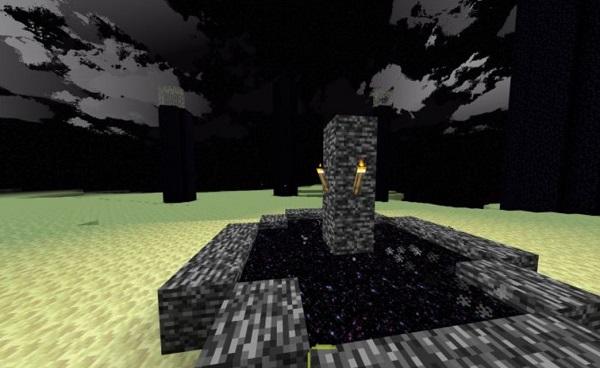 If you want to experience the best possible shader textures that the HD Vanilla Shaders pack can provide, you can make use of the free behavior pack that comes with the pack. This behavior pack offers many new features, all related to the visual side of Minecraft of course. These include leaves falling off trees, moving clouds, sand particles, enhanced fog, and much more! You can also of course opt out of using this behavior pack as it does require a relatively high-spec device.
Anyhow, here are all the features of the HD Vanilla Shaders Minecraft pack.
Flowing and clear water.
Better light physics and water bodies also create faint reflections.
Waving and falling leaves off of trees.
Glowing sun and moon with a better day and night cycle animation.
Moving clouds that mix perfectly with the new sun and moon textures.
With the behavior pack you can also try things like sand particles and a sandstorm-beta.
Conclusion
There are many shader packs designed and optimized specifically for low-end devices. While the HD Vanilla Shaders pack is not exactly that, it still provides way better results than most of the prior shader packs, and can also be applied and used seamlessly on majority of the devices that can run Minecraft, including low-end ones!
Switch Anti-Aliasing to Max at video settings if possible.