MC ARK Addon (1.20 ,1.19) MCPE/Bedrock - Minecraft PE & Mods
Integrate the infamous title Ark: Survival Evolved in your very own Minecraft world with the MC APK addon. With countless new items and creatures, you will play this fusion between Ark: Survival and Minecraft for hours on end!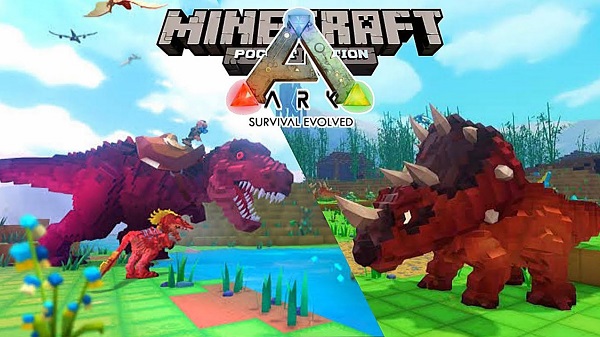 MC ARK Addon Minecraft
If you are a fan of the popular title Ark: Survival Evolved, you are in for a treat! The MC ARK mcpe addon brings the world of Ark: Survival Evolved, along with all the creatures and cool items. The MC ARK addon will completely turn your Minecraft survival experience around with its new content.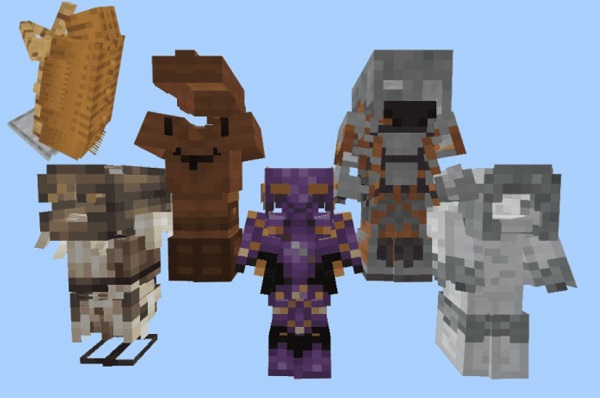 The MC ARK Minecraft pe addon also comes with a lot of new mechanics. Considering there are huge hostile Dinosaurs, there must be some way to deal with them for survival. The addon introduces a new way of taming these giant beasts in order to survive and to help defend yourself against attacks from other similar beasts.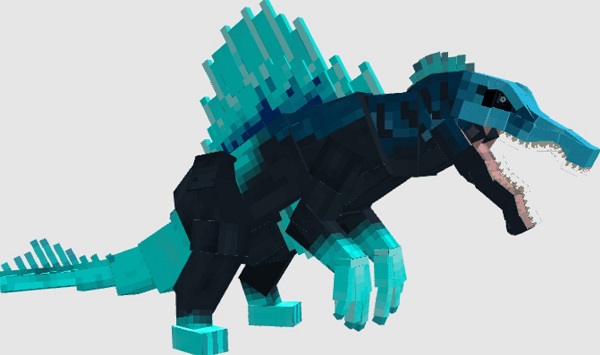 That said, we have given below a glimpse of the new content added to Minecraft with the MC ARK addon.
Over 30 new mobs/creatures added to the game most of which are hostile. All of them have unique color pallets to their model depending upon their spawn location.
All new creatures also have different behavioral patterns and purposes. In turn, making none of them a useless addition to the game.
2 new interactable blocks/crafting tables namely the Smithy Crafting Table and the Grill Furnace.
Hundreds of new items and crafting resources are required for various purposes such as taming Dinosaurs with narcotics, and controlling tamed beasts with whips, and so much more.
The Smithy Crafting Table is used mainly to craft new tools like sickles, rifles, crossbows, armor pieces, etc. While the Grill Furnace is used for crafting the new consumables and food items that are used for taming different creatures.
Conclusion
The MC ARK Minecraft addon is filled to the brim with exciting content and new mechanics. The aforementioned additions are merely a fraction of what the addon has in store! Try the MC APK addon for free and create your own personal army of Dinosaurs!