Mod Mount Addon 1.20 - Minecraft PE/Bedrock Mods
Tired of walking and riding Horses in Minecraft? Just download the Mod Mount addon mcpe and mount a saddle on any mob in the game!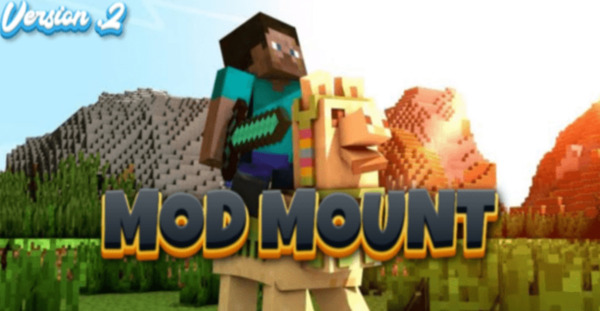 Mod Mount Addon Minecraft
As you may already know, Minecraft is a sandbox game. There is a way to end the game and lots of theories about the game's lore. But mainly, it is considered a sandbox. You spawn in, explore the world, and survive. When it comes to survival games, traversing the terrain and exploring is a major part. And Minecraft can be quite boring when it comes to traversing.
For the entirety of the early game, you will have to rely solely on walking. You could get your hands on a Horse to make it a bit easier, but that is it. You could grind all the way to an End City and maybe get an Elytra, but until then, you are stuck with just walking and Horses.
Sure there are some mobs like the Strider, or a pig, a mule. But none of them are reliable as the Strider is only useful over lava, and the other options are a downgrade to the Horse. But what if you could ride other mobs? What if you could mount any mob in the game, as long as you had a saddle? The Mod Mount mcpe addon is exactly that!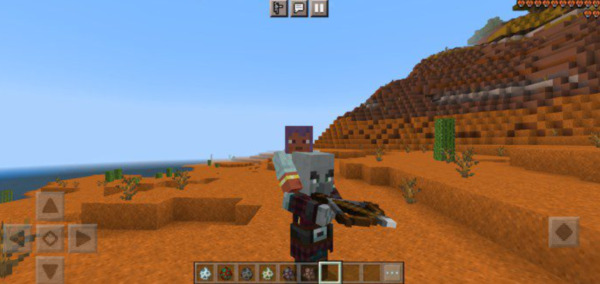 Let's take a look at what we have in store with the Mod Mount addon Minecraft mods.
Replicate the mounting mechanic of Horses and Striders with all mobs.
Hostile mobs like Creepers and Skeletons are also included in this and will not be able to attack you if you are mounting them.
Ravagers and Pillagers from village raids can also be mounted and used as transport.
You can see the hit points of every mob you mount in the top right corner of your screen.
Conclusion
If you want to make your Minecraft journey more interesting and fun, then the Mod Mount Minecraft addon is perfect for you. Charge into your battles with the mighty Iron Golem!
You must enable Experimental Games.