Nitro Shader
Want to fix annoying Minecraft texture problems like glass block borders, broken darkness, low nether lighting, etc? Check out Nitro Shaders Minecraft pe. This will not only fix all of the problems mentioned above and more, but it will also provide you with an amazing texture enhancement shaders pack that can run on any device with ease!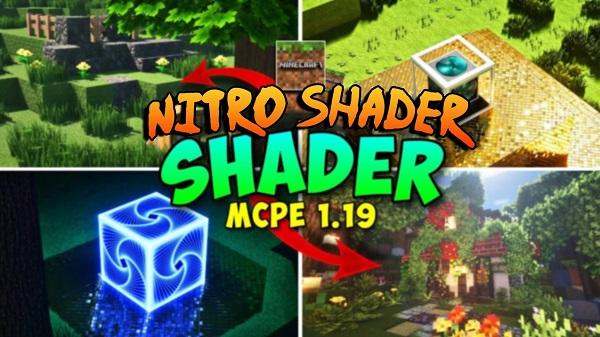 Nitro Shaders Pack Minecraft
Despite having a very well-made and super-optimized set of graphics, Minecraft's visuals and texture still have some flaws. These flaws are not exactly game-breaking, but they are quite a pain to deal with. One example of these issues can be the glass block borders, that prevent you from making a working window in your house. Low lighting in the End and Nether dimensions is also another issue.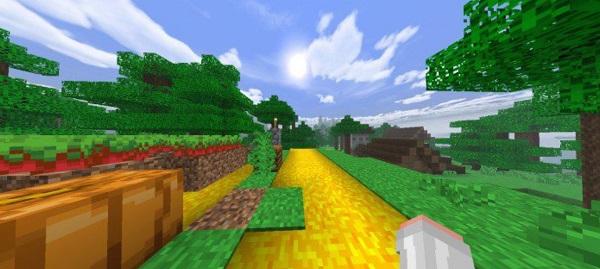 There are several texture packs that address these problems respectively, but what if there was a texture pack that fixes them all? If that is what you are looking for, you are in the right place! Introducing, the Nitro Shaders pack.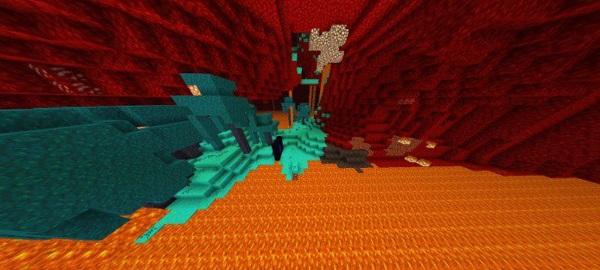 Yes, you heard that right, this is a shaders pack. For those of you who are not familiar, shader packs are meant to enhance your visual Minecraft experience with new and improved textures and animations. The Nitro Shader not only acts as a seamless and high-quality shaders pack but also fixes countless quality-of-life texture problems! Here is what the Nitro Shaders Minecraft pack has to offer.
Improved fog and darkness in both caves and the surface.
Brightened lighting in both the End and Nether dimensions.
Connected glass block textures.
Waving leaves on trees animation.
Realistic skies with glowing sun, moon, and moving clouds.
Several new textures and a new UI for the game.
Added new sub-packs like jungle, and savanna, both with full grass, etc.
Conclusion
Nitro Shaders mcpe is a combination of various quality-of-life texture packs and a solid shaders pack. Connected glass block textures, bright end lighting, bright nether lighting, and much more, with a side of high-quality texture improvements and other typical Minecraft shaders pack properties. Nitro Shders bedrock pack becomes one of the best options shaders pack to go for by a land slide!