One Piece Addon (1.20, 1.19) - Minecraft PE/Bedrock Mods
Wanted to take things to a whole other level in Minecraft with the addition of Pirate Ships, Fruits, Rare Swords, and Pirate Ships? Now you can with the One Piece Addon Pack for Minecraft Pocket Edition. This mod works for Android, iOS, and Windows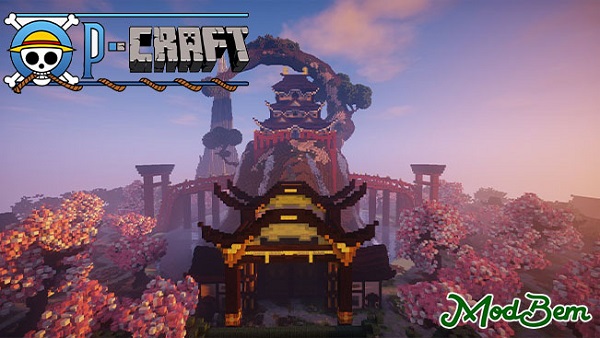 An exciting new addon of Minecraft Pocket Edition is the One Piece WG addon. Suppose you're bored of playing the same old MCPE, tired of killing the Ender Dragon with no specific objectives, challenges, or quests to solve, and just love anime like One Piece. This mod might just be what you're looking for.
What To Expect From One Piece In Minecraft
You can dive headfirst into the One Piece Addon Pack for Minecraft and become either a Sailor or a Pirate. What's all the more interesting is the dedication that's gone into the One Piece Mod. Players get to enjoy a select number of missions for each class. It's the perfect sort of mod to invite friends to join and get a piece of some action as Pirates and Sailors wage war on each other.
But the One Piece Addon Pack for Minecraft doesn't skimp out on the lore of the world. Players get to seek out several types of fruit and upgrade their equipment as they unlock and find various swords scattered across the MCPE world. You get the chance to interact with loads of NPCs from the One Piece Universe and that's just the tip of the Iceberg.
You hop into the game and find a completely revamped UI. There's loads of content available for the mod with the inclusion of different fighting styles and quests for players to complete. There's also the custom in-game interface that displays extra stats like Energy, Points, Rank, Haki, Fruit, and Attacks. After you select between a pirate and a sailor, you get to choose your very own race.
You'll need to go far and beyond to look for Fruit in the game that has its own unique set of abilities. They're mostly found on pirate ships that randomly spawn in bodies of water but keep in mind, you'll need to fight the good fight to find fruit. One thing to note is that fruit prevents you from Swimming!
There's also an in-game shop for players to check out some One Piece-themed gear and items. Sadly, the One Piece Addon Mod is currently available in Espanol, so we'll have to wait for an official English Patch.