Realistic Vanilla Items
Have the default Minecraft bedrock item textures started to seem a little too bland? If you think so, then you should try the Realistic Vanilla Items texture pack mcpe. This amazing texture pack enhances and completely reworks the textures of over 180 items while still retaining their iconic Minecraft properties!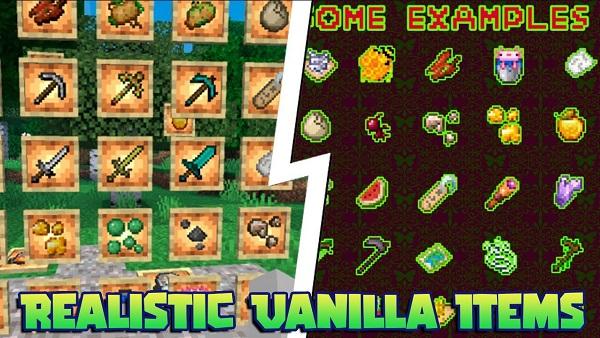 Realistic Vanilla Items Texture Pack Minecraft
Minecraft has a blocky and pixelated art-style. Despite how this may sound, this pixelated art-style is actually one of the main reasons as to why Minecraft has the insane amount of concurrent players it does. These blocky graphics and textures have become a sort of an icon in the video gaming world.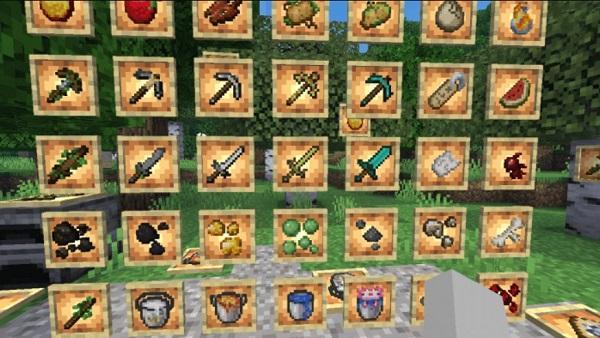 Even though Minecraft has its way to make these visuals look good, the textures can get a bit bland at times, if you play Minecraft quite regularly that is. To get a fresh look at the textures, players tend use texture packs. While these texture packs do provide a new look, they usually change the textures way too much, but not the Realistic Vanilla Items mcpe texture pack.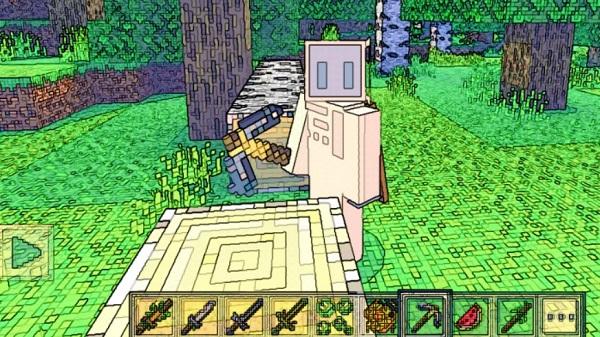 This amazing texture pack provides new textures for over 180 items! However, the key difference between the Realistic Vanilla Items Minecraft texture pack and others, is that it retains the iconic Minecraft vanilla properties and art-style! Here is what the Realistic Vanilla Items texture pack has to offer.
Brand new textures for over 180 items, and more to be added soon!
Each new texture retains a hint of its former vanilla iconic texture.
All potions and dyes have recieved new and improved unique textures.
All tools have received new textures as well, they look more realistic, and each tool type has a different style making each ore's respective tools unique.
All swords have a bloodied version of them as well!
Conclusion
If you want a fresh look at Minecraft's item textures but still want the original Minecraft vanilla look, then try the Realistic Vanilla Items texture pack. It is without question the best option to go for at the moment. New textures will be added soon, so stay tuned, and enjoy!