Skibidi Toilets & Titans Addon (1.20 ,1.19) MCPE/Berock - Minecraft PE & Mods
Add the infamous Skibidi Toilet and Cameramen Titans into your Minecraft world with the Skibidi Toilets & Titans addon MCPE! Witness in-game cinematic interactions between the 2 forces in Minecraft!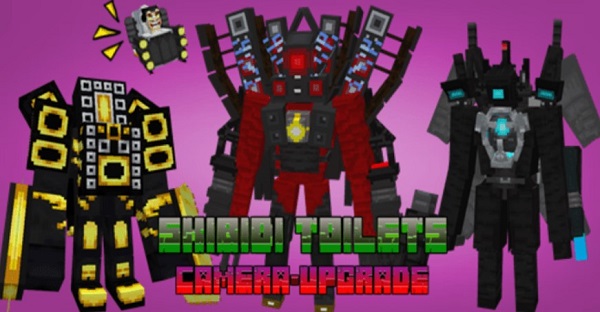 Skibidi Toilets & Titans Minecraft Addon
Since the Skibidi Toilets YouTube Shorts series has gone viral, several Minecraft addons and texture packs have been made. The Skibidi Toilets & Titans mcpe addon is one of these and allows players to spawn all the Titans classed characters from the series.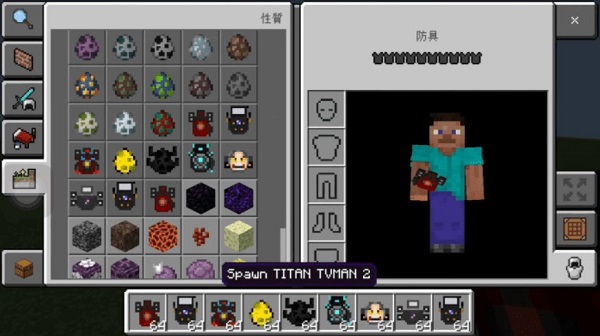 Another unique addition to the Skibidi Toilets & Titans mods is that Titan class characters from a fan-made Skibidi Toilet series are also included. The fan-made series has taken inspiration from the original characters and created new ones giving the community more content.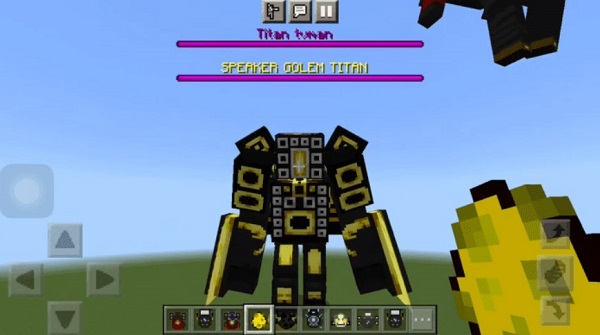 A decent chunk of the community even says that this fan-made series may even have characters that are even stronger than the original Titans. You can test that yourself by spawning them and watching their hilarious fights. But most of all, you can determine which Titan classed character is the strongest one from the Skibidi verse.
Let's take a closer look at all the new bosses that are added with the Skibidi Toilets & Titans Minecraft pe addon.
The G-man Skibidi Toilet Titan is added with all the new upgrades including the 6 lasers and fancy sunglasses.
The upgraded and corrupted Speakerman Titan who fights with G-man is also added.
The old uncorrupted Speakerman Titan with no upgrades is also included.
New characters like the Traffic Light Titan, Speaker Titan Golem, and the Tri Titan can be spawned as well.
And lastly, everyone's favorite, the Upgraded Titan Speakerman and Titan TV man.
Interactions between some of the Titans have also been created.
Conclusion
If you are a Skibidi Toilet fan, then this addon is a perfect addition to your Minecraft world. Download and apply the Skibidi Toilets & Titans addon to watch the powerful Skibidi Toilet and Cameramen Titans battle it out against each other. Who wouldn't want the Titan Cameraman roaming around and protecting your Minecraft base!
You must enable Experimental Games.