Spooktober Texture Pack (1.20 ,1.19) Minecraft PE - MCPE/Bedrock Halloween Pack Mods
Enjoy the new Halloween themed Minecraft experience with the Spooktober mcpe texture pack. With no real effect to Vanilla Minecraft, you get to use spooky versions of already existing items!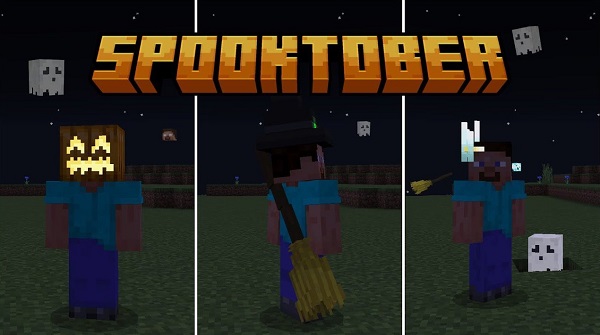 Spooktober Texture Pack Minecraft
Just like every other year, Halloween updates have been rolling in from all sorts of studios for their games. In fact, Minecraft Legends, the official action/strategy video game of Minecraft, has had a whole lot of spooky additions this year during Halloween.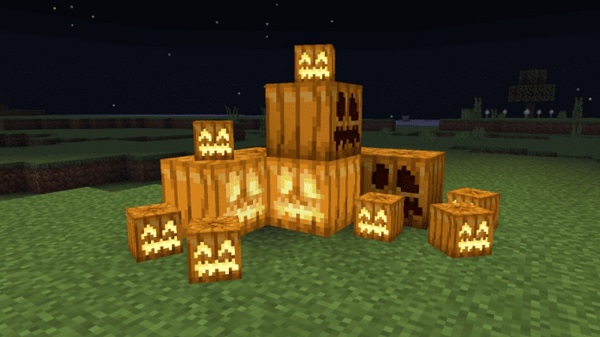 Similarly, there have been various small additions like free Halloween themed skins in Minecraft bedrock. But when it comes to new spooky changes to the game itself, there haven't been any.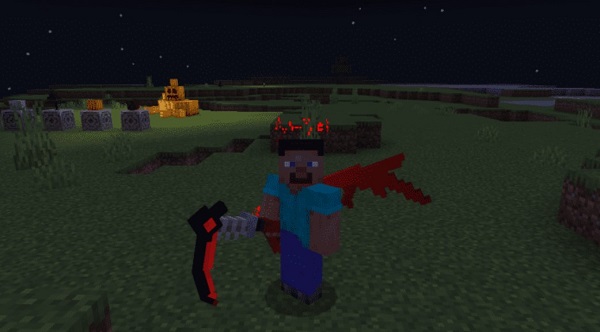 Thankfully we have mods and texture packs to add new personalized custom content without requiring a real official update. The Spooktober Minecraft texture pack is the best option for adding some light spooky themed content to Minecraft pe.
If you like horror games and scary maps, then you could try something like the cave dweller mod or some alternative. But if you want to have a light spooky theme in your Minecraft world, then the Spooktober texture pack should suffice.
Let's take a look at what changes the Spooktober texture pack actually brings to the game.
Already existing items like mob heads and other decoration items receive a Halloween themed revamp.
Mob heads like skeleton heads, zombie heads, creeper heads, are given a new look.
Some other items like helmets have received completely new textures and models. They act as the same as before, as a piece of armor, but each rarity has a different spooky monster or mythical being that it represents. For example the chainmail helmet looks like a demon's crown with blood flowing down, while the Netherite helmet gives you wings and a demonic halo of the devil.
2 other items in particular have received a new look. The Netherite hoe is now a scythe with blood on its blade, it matches with the netherite helmet. And the Elytra is now a witch broom, and when you fly, it has a new animation, and your character sits on the broom instead.
Conclusion
The Spooktober mcpe texture pack offers a few changes to already existing items, meaning this will not affect the game in any way. This texture pack is also compatible with other mods, as well as multiplayer! Download now and enjoy!