Star Pixel Addon (1.20 ,1.19) MCPE/Bedrock - Minecraft PE & Mods
The Star Pixel addon brings modded items from the infamous Star Wars franchise. New bosses, weapons, powerful abilities, and much more!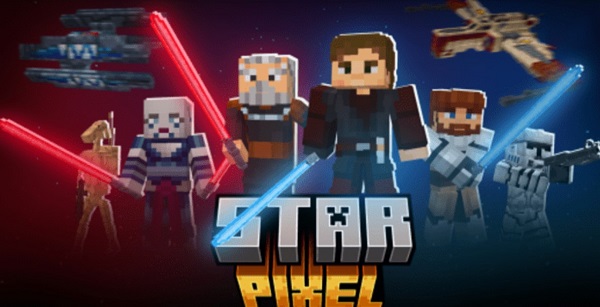 Star Pixel Addon Minecraft
Learn the ways of the Jedi, control the force through calmness and peace. Or join the Darkside and master the evil ways of the Sith!
Star Pixel addon will make your childhood dreams of wielding a lightsaber come true. This addon has a lot of new content to offer in Minecraft, taken straight from the sensational Star Wars franchise.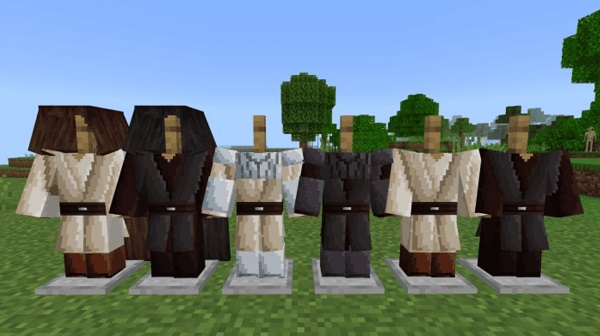 Mimecraft's current state when it comes to new content, is quite stagnant. Unless you have a lot to grind in your survival world, you will want to try the Star Pixel Minecraft pe addon. Even if you have absolutely no incentive to try the Star Pixel addon, who doesn't want to wield a Lightsaber and learn to control the Force.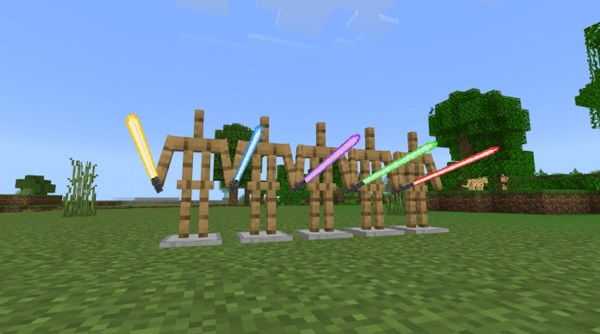 Given below are a few key additions that the Star Pixel Minecraft addon offers.
Adds the 2 most important items namely the Jedi Holocron and the Sith Holocron. Choosing which one you will use to learn and get stronger will determine whether you are considered a Jedi, or an evil member of the Dark side.
The Holocrons are used to learn new skills and abilities. Both the Jedi and the Sith classes feature a unique and powerful set of skills and abilities that you can master.
Adds the legendary Lightsabers. They come in various colors from the franchise like Red, Blue, Purple, etc.
New armor sets like storm troopers' and other Jedi apparel that you can mix and mash to create the perfect costume for your character.
Combat droids like the Droid B1 and B2 have also been added.
Several new bosses such as Obi-wan Kenobi, Anakin Skywalker, Dead eye Mandalorians, etc.
New Holograms that can be used to call ships that are drivable.
New blasters and laser guns, can be obtained by killing some StormTroopers.
New crafting recipes for both Holocrons and all the different Lightsabers that are added.
Amethyst shards can be converted into Kyber crystals.
Conclusion
If you are a fan of the Star Wars franchise, then your Minecraft experience is about to become a lot of fun. Download the the Star Pixel mcpe addon for free, may the force be with you.
You must enable all Experimental Gameplay.