TrueBlue 32x
Do you want to improve your Minecraft pvp skills? Try the TrueBlue texture pack Minecraft. With tones of improvements to various items and block textures and 16 times more resolution, you are sure to take your pvp to the next level!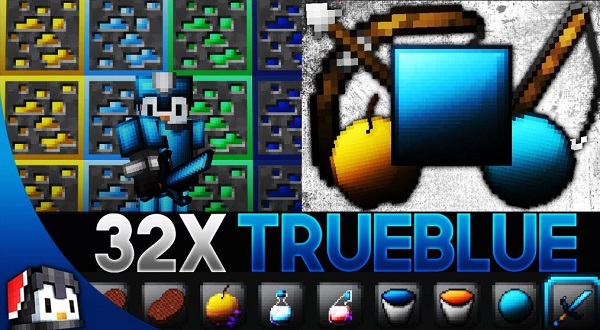 TrueBlue 32x Texture Pack Minecraft
Minecraft has a surprisingly large competitive scene, mostly in the pvp section for obvious reasons. And as it comes with no surprise, the pvp scene has a very high skill ceiling just like any other full fledge competitive game. If you are interested in improving your pvp skills and getting better in minigames such as bedwars, skywars, etc, you should try the True Blue Minecraft texture pack.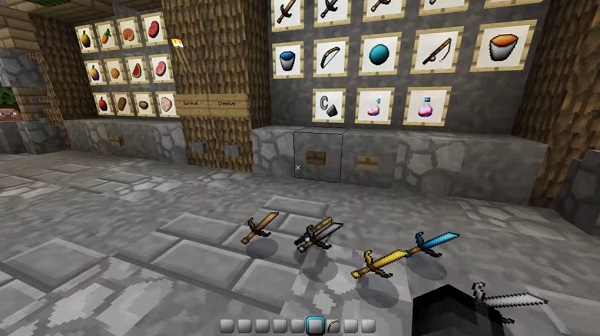 There are various factors that determine your pvp skills other than just innate Minecraft pvp skills and practice. One of the major factors is your texture pack. As you may already know, despite having a very optimized and well-made combat system, the default textures can be a bit miss leading. With the TrueBlue mcpe texture pack, you can not only improve your pvp skills and reach the next level but also enhance your texture resolution of countless items by 16 times! We have listed everything the TrueBlue 32x texture pack entails below.
16x textures that are designed specifically to help players focus on pvp.
New textures of countless items all for the same reason.
All ores have borders to indicate which one they are from afar.
Short swords to maximize vision.
Low fire textures that will reduce the amount of distraction and encourages a hyper-focused state of mind mid game.
The texture pack also adds custom skies that are especially helpful in minigames such as skywars and bedwars.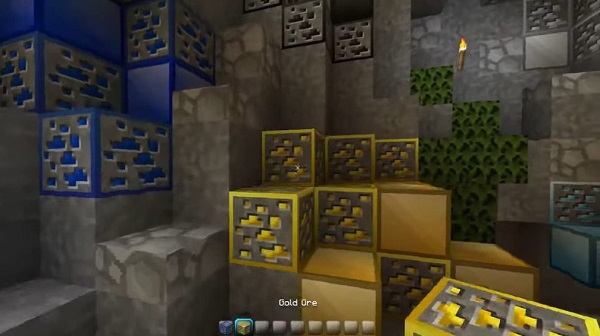 Conclusion
If you have been struggling with your pvp game in Minecraft recently, the TrueBlue 32x texture pack is exactly what you need. Make your gameplay clean and rid yourself of any in-game distractions. Enjoy this high-resolution texture pack made specifically for pvp and enhance your skills to get to the next level!