Vanilla PBR Shader (1.20) Minecraft PE - Deferred Lighting Rendering Pipeline Shaders
Looking for an exceptional texture enhancement shaders pack for Minecraft? Look no further than the Vanilla PBR Shaders MCPE Pack. Elevate your Minecraft experience with amazing visuals while staying true to the game's Vanilla charm.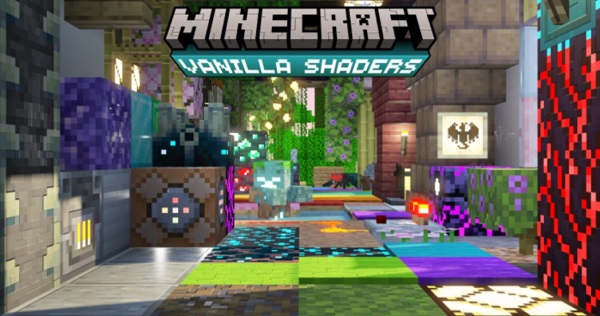 Vanilla PBR Shaders Pack Minecraft PE
The world of Minecraft, despite its iconic blocky graphics, has hidden potential for stunning visuals. While the game may appear simplistic to newcomers, experienced players often find it lacking in visual appeal. These visuals can also be a reason as to why the game can seem quite boring at times. To enhance your Minecraft journey, it's essential to take the game's visuals to the next level. Introducing a more aesthetically pleasing set of visuals and lighting mechanics. The Vanilla PBR shaders pack accomplishes this beautifully.

Similar to other shader packs, the Vanilla PBR PE shaders use Physically Based Rendering (PBR) to enhance texture realism. This process transforms the lighting system, simulating the interaction of light with various blocks in a physically accurate manner. In turn, it makes the game look far more appealing and serene.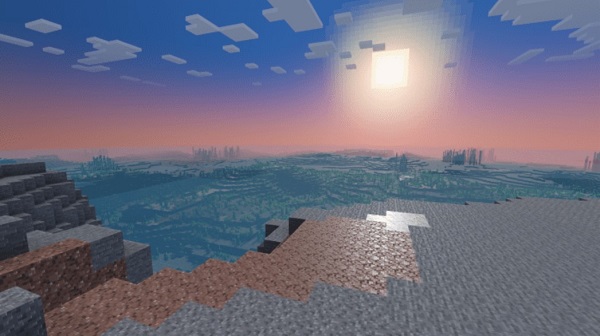 Let's dive into what the Vanilla PBR shaders pack offers:
The pack seamlessly focuses on making textures fully compatible with ray tracing.
Eliminates all ray tracing and Minecraft texture-related bugs.
Enhances all textures, ensuring consistency in each material's textures.
Introduces dynamic lighting to realistically interact with various materials and blocks.
Adds lifelike shadows, enriching the game's overall visuals.
Features various entirely new textures, some completely reimagined for a better look.
Enhances water textures, providing clarity and realism.
Conclusion
The Vanilla PBR Shaders Minecraft is easily one of the highest-quality shader packs available in the market. With its comprehensive enhancements, from lighting and textures to shadows, Your Minecraft adventure will go through a significant transformation. Step into your Minecraft world with the Vanilla PBR shaders pack and enter a realm where every aspect of your gaming experience is elevated to a whole new level.
Installation :
Download the Latest Vanilla PBR.
You must be using MCPE Preview v1.20.30.20 or higher.
Before creating a world, go to Experimental Options in the world creation menu.
You Enable the experimental option "Render Dragon Features for Creators".
Enable Vanilla PBR in your world or global resource packs.
Join any world, check your video settings, scroll down and find "Graphics Mode".
Set the Graphics Mode to "Delay Preview" from the menu and return to your world.