Villager Names Addon (1.20) MCPE/Bedrock - Minecraft PE & Mods
Bring some character and life into the NPC Villagers and Iron Golems in your nearest Minecraft village with the Villager Names addon mcpe! This simple addition to your Minecraft world will make it drastically more lively!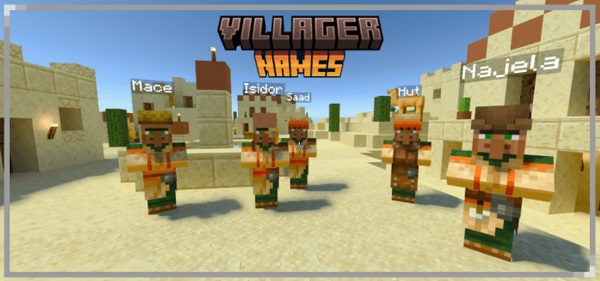 Villager Names Addon Minecraft
Unless you are a Minecraft speedrunner who is in a chaotic state of mind and every second is to be utilized, you will know that Minecraft can seem quite dull at times. Some activities like mining and building can be fun, but everything gets boring. Mobs and other challenges during such tasks make it more lively and fun.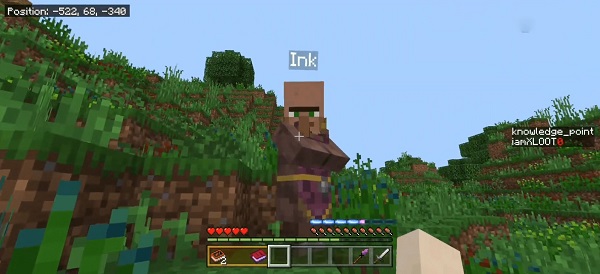 The Villager Names addon mcpe that we have for you today, does not exactly make this any easier, but it will make your end product feel more satisfying. It will fill in the void, and lack of character and personality in the Villagers as well as the Iron Golems.
Villagers are supposed to be the closest thing to a real human in the world of Minecraft, they have different professions, different behavior patterns, etc. The Villager Names Minecraft pe addon will give them the only thing they lack, which is an identity!
Given below are the steps for installing the Villager Names Addon.
Download the addon file and extract the contents of the zip file.
If you do not have a .zip file, just rename it from "Villager Names.mcaddon" to "Villager Names.zip."
Open "scripts/VillagerNames.js.". You can add or remove any names here, all names are incased in between 2 quotation marks like this "Jeb__".
Save the file and compress the contents.
Rename the file with the ".mcaddon" extension, and enjoy!
Conclusion
The Villager Names addon is sure to make your experience with Villagers a lot more personal! Download it now and enjoy!
You don't have to enable any Experimental Gameplay.